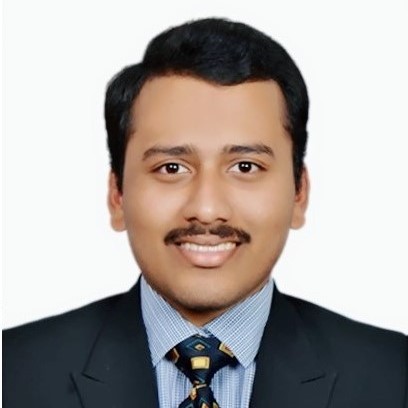 I am a software engineer who loves to solve business problems using technology. I have always been fascinated by how we can express our thoughts into code and produce the desired output. I believe programming has the power to explore new possibilities and improve people's lives. I have enjoyed working on multiple software roles throughout my career in web, mobile application development, UI/UX, and machine learning. Being a tech enthusiast, I love to read blogs & articles that showcase the latest technologies and inventions. Other interests include listening to music, playing cricket.
SKILLS
Things that I'm good at.
Programming
Python/Java/C++
EXPERIENCE
Timeline
Urban Company - Software Development Engineer 2 (Jan 2022 - Present)
Designed & implemented a

batching system

that enables running matchmaking on multiple customer requests simultaneously to improve partner utilisation rate.
Worked closely with the growth team & leveraged the batching system in launching the

instant bookings pilot

.
Responsible for setting up matchmaking for the

US launch

.
Improved the overall hygiene of the services by improving the unit test coverage by

5%

, removing deprecated flows & reducing the load for experimentation service from matchmaking by

60%

.
Operating as the

SCRUM master

and responsible for running standup, and bug bashing meetings. Introduced processes for code reviews which have helped in keeping a high bar for code quality across the team.
Actively mentoring interns & entry-level SDEs to help them grow in their professional careers.
Urban Company - Software Development Engineer 1 (Nov 2020 - Jan 2022)
Part of the Matchmaking engineering team
Our job is to find the best-suited partner that can serve a customer's request. It involves calculating complex predictive metrics using multiple signals around partner availability, skills, current inventory, preferences, location, historical behaviour, and other parameters. We need to make constant trade-offs between partner economics, marketplace economics, and customer delight while maintaining the overall fairness of the system.
Implemented a

workflow to sync matchmaking configuration

files between local storage & google drive which helped the product managers & business folks to cut all their manual efforts by

60%

Built

dashboards for visualising & comparing matchmaking configuration

files thereby improving the overall

transparency

of the matchmaking process
Worked on the

end-to-end deprecation of matchmaking's monolith & migration to microservices

. This reduced the overall response time by more than

50%

. Was responsible for redesigning, migrating, and platforming many fulfillment use cases. Migrated

46 APIs, 12 Kafka events & backfilled 8 database collections

. This drastically helped to

reduce the tech debt

. It also improved the overall system performance since the new system scaled well during peak times
Tech Stack - Microservices · Snowflake · Jest · TypeScript · Node.js · React.js · Apache Kafka · Apache Airflow · JavaScript · MongoDB · Elastic Stack (ELK) · Grafana
NTT DATA, Tokyo - Machine Learning Intern (June 2019 - July 2019)
Worked on

Capacity planning

,

Time Series Forecasting

&

Anomaly Detection

of CPU Usage, web access logs of multiple servers (Application & Database) with more than millions of data records and log file sizes in GBs.
Created a standalone web application for the same using voila, jupyter notebook & ipywidgets.
Tech Stack - Python · Prophet (Machine Learning) · Elastic Stack (ELK) · InfluxDB · Grafana · Voila
PICT ACM Student Chapter - App Developer & Volunteer (Jan 2017 - Feb 2017)
Built the

Android Application

for Pulzion 2017, an annual technical fest held by the PICT ACM Student Chapter (PASC).
Technical team member

for the events - Quiz to Bid and Fandom Quiz.
Pune Institute of Computer Technology (Aug 2016 - Nov 2020)
B.E. - Computer Engineering
All
Automation
Android
Machine Learning
Web Application
RestAPI
Java Application
WordPress